Gulwatches a Swedish watch brand's webshop.
Waterproof durable watches.
GUL offers 2-year international warranty
  GUL has a true sports heritage from the early 60´s and the surf environment in Cornwall, England.
We are still at it nearly 40 years later creating durable watches in classic and sporty designs. The are all waterproof, have sapphire or hardened mineral glass and offer great value for money.
One of the best slogans for Gul has always been: "Born in the water, and shaped by the sea"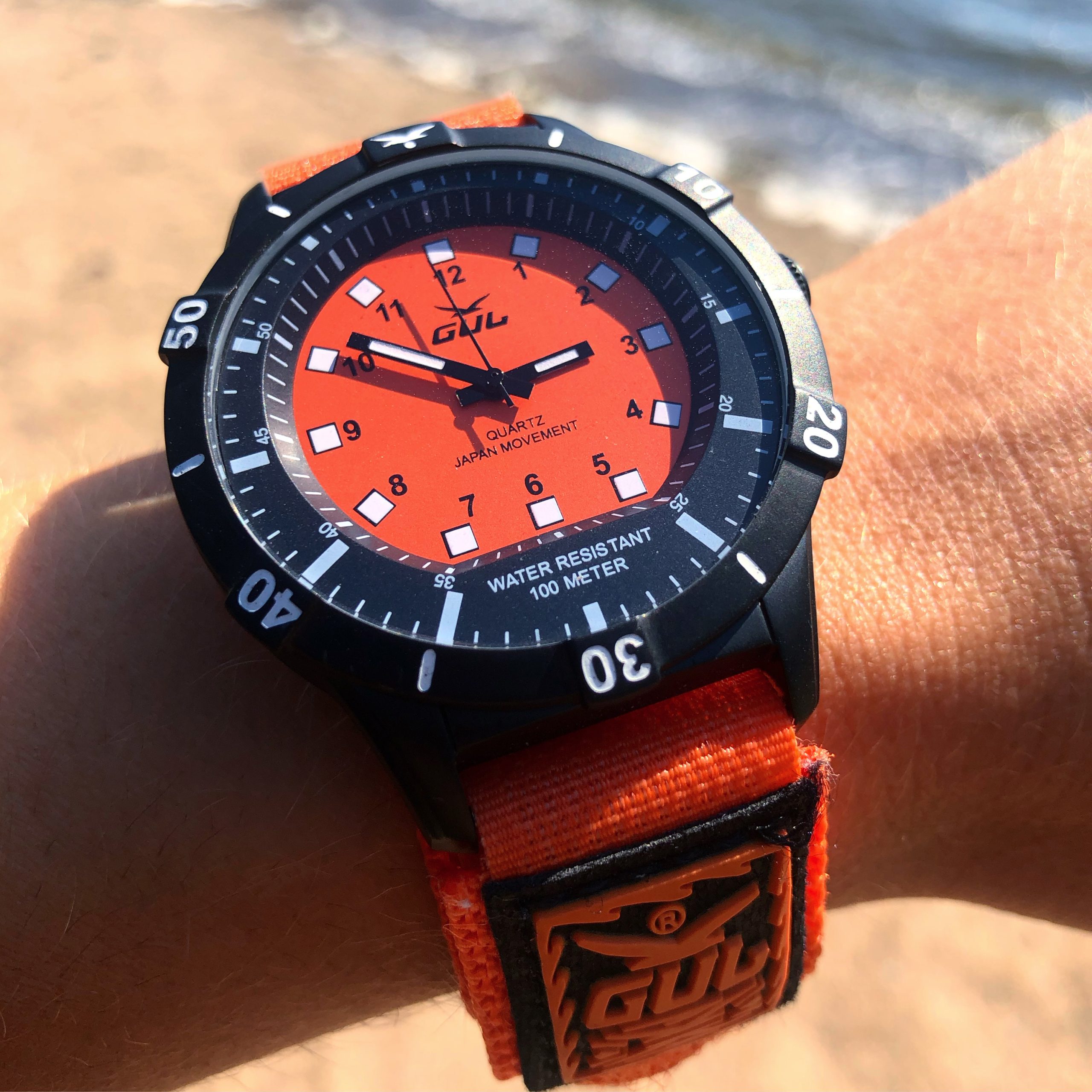 WATCH SIZES.
When we give measurements of watches we mean the case diameter, excluding case legs, crown/crown protectors and push buttons.
We group our watch models by their diameter, rather than classifying them as for "kids", "ladies" or "men". Fashion changes over time.  Some wearers are more comfortable with small watches as they are light and not so much in the way during sports.
If you wish a colourful watch there is nothing that matches the choice of colours in the smaller GUL watches!
The 28mm Micro model has the added benefit of having titanium case back to minimize the risk for allergic reactions.
Carefully measure the opening between the case legs when you order extra or replacement straps for your GUL watch.